Social Entrepreneurship Against Discrimination(SENAD). TC in Pissouri, Cyprus | 13 - 20 of June 2021
Updated: Jan 8, 2022
Project Name: Social Entrepreneurship Against Discrimination (SENAD)
Duration: 1/12/2020 - 31/08/2021
Activity: Training at Cyprus of 27 youth workers (3 youth workers from each organization) in Social Entrepreneurship Against Discrimination with Non-Formal Educational Activities.
Training of Youth Workers: 13 – 20 June 2021
Accommodation: Pissouriana Apartments, Pissouri, Limassol, Cyprus.
3 youth workers from our organization will take place in the program. Food and accommodation are all fully paid from the program. To take place to the project, you must be a member of our organization and if you want to apply for membership you can go for the application to the link: https://www.acpelia.org/be-a-member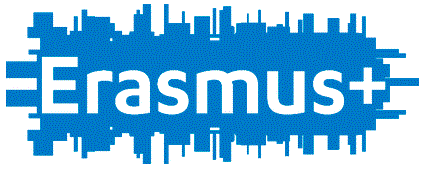 Pissouriana apartments
The idea is to use a variety of different methods of thinking and acting out of the box for discrimination and how to use it in social entrepreneurship, personal development, coaching, time-management, psychology, against social and cultural discrimination and a lot of other themes which are becoming part of our personality. The aim is to spread these methods through NGOs and help young people become more balanced and happy in their daily lives as well as increasing their employability rates.
Objectives of the Program
• Reduce age, gender, physical features, race, religious and other forms of discrimination
o How to deal with racism in a school or other educational organisation.
o Equality in dignity and rights
o To stimulate interest in human rights and racism
o The right not to be discriminated against
• The right to equal employment opportunities and remuneration
o The right not to be dismissed on the grounds of pregnancy, maternity leave and marital status
o The right to special protection for mothers before and after childbirth
o Reproductive rights in the workplace, discrimination against women
o Develop understanding and appreciation of the goals of equality and gender balance
• To develop skills for democratic participation, communication and cooperation
o The right to freedom of thought, conscience and religion
o To promote responsibility, justice and solidarity
o The right to marry with the free and full consent of the intending spouses
o The difficulties of stepping outside one's own cultural perspective, racism, stereotypes and cultural differences
• To give them the chance to turn their ideas about discrimination into enterprises
o To encourage young people to engage in occupations that have to do with the discrimination, thus contributing to the problem of unemployment
o To increase entrepreneurship among the young people, with new ideas that might create companies with main activities against discrimination.
o To develop imagination and creativity to envision the future
Preliminary program of the training
If you want to be a candidate in our program, please complete the application form and don't forget to complete the membership form if you are not a member of our organisation. Link for completing the application of interest: https://forms.gle/9BYqXUB3XsihswV3A
How to Apply:
1) Those who are not members of our Association, can register to be informed and have the right to participate in the activities of the Association at the link: Registration
2) Those who are already members of the Association can proceed to the next step (3).
3) Project Form
Βήματα για δήλωση συμμετοχής:
1) Όσοι δεν είναι μέλη του Σωματείου μπορούν να κάνουν εγγραφή σαν μέλη του Σωματείου μας για να ενημερώνονται και να έχουν το δικαίωμα να λαμβάνουν μέρος στις δράσεις του Σωματείου στο λινκ:  Εγγραφή
2) Όσοι είναι ήδη μέλη του Σωματείου μπορούν να προχωρήσουν στο επόμενο βήμα (3).