Save Our Environment Save Our Selves (SOESOS) | 2019
Updated: Jan 1, 2022
Duration: From 1st of March 2018 till the end of September 2019
Coordinators of the program: Nikolas Nikolaou (President of our organisation) and Stella Komodromou (treasurer of our organisation)
Description: SOESOS was a KA105 Erasmus Plus Project (it was a double youth exchange about green entrepreneurship) which brought together 40 young people (8 organizations from 5 participants each organization in each youth exchange and one youth leader) to enhance mainly their entrepreneurship skills and environmental awareness. It is a fact that youth unemployment in Europe is high, limiting the opportunities young people have to develop themselves and their competences. Moreover, Environmental downgrading is something concerning the European Union and other countries. Also as we can see in all over Europe discrimination, refugees that are coming from everywhere in Europe, racism between them religion and national discrimination, all these are coming to people through the discrimination of the environment so all these we will try to make them common for all European young people. The main aim of SOESOS was to contribute to the development and involvement of young people from Europe while diminishing the environmental impact of human activities by enhancing the Green Entrepreneurship among young people and facing the problem of the discrimination also between people and people with the environment. Specific objectives of the project were:
• Promotion of Green Entrepreneurship among young people
• Enhance the sense of initiative, responsibility and entrepreneurship
• Reduce youth unemployment, an increase of youth participation in the labour market
• Increase European Dimension between young people
• Raise awareness about environmental pollution
• Promote international collaboration
• Work through discrimination of environment so to be able to reduce discrimination on people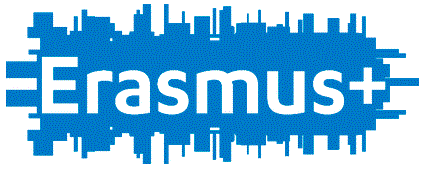 The direct target group of the SOESOS was young people 16 to 22 years old with low entrepreneurship and employability skills. In total 40 young people 14 of whom were participants with fewer opportunities, participated in the project.
More information's about the project you can find on the web-page of the program: CLICK HERE
Or in Facebook page of the program: CLICK HERE