"Get-up-and-go Generation". YE in Orland, Norway | 20 of February - 1st of March 2023
Updated: Apr 22
Project Name: Get-up-and-go Generation
Activity: Youth Exchange in Norway (Orland) of 30 participants (5 participants, ages from 18 to 27 + 1 leader, no age limiti, each organisation)
Accomodation: "Kystperlen, Sorvoll" villa in Orland, Norway.
Dates of the Activity: From 20 of February 2023 till of 1st of March (8 days of activities and 2 travellling days)
Participants: 6 participants from the following Countries: Norway, Georgia, Cyprus, Greece, Azerbaijan, Morocco.
Total of 36 participants
Follow Up from Participants that took part from ACPELIA
What were the impressions of our participants:
Panayiotis: I'm Panayiotis and I attended the Social Entrepreneurship project as a leader. In project I gained valuable knowledge about social entrepreneurship and how important it is. We learn ed about SWOT analysis and business model canvas. We also understood what social enterprises should do. We were also split into team to brainstorm an idea for a social enterprise and then we presented our idea to the rest of the group. Moreover, we did lots of team building activities and we learned each other really well which allowed us to have so much fun. We also had international nights were we learned about the culture of other countries, we played games and tasted their food as well. Finally, we went on a hike with the whole team and saw some amazing sceneries. Generally it was an amazing experience.
Froso: In this project I learnt many things about social entrepreneurship. Firstly, I learnt how to create business model canvas and analyze social enterprise. Moreover, another essential thing I learnt in this erasmus, is to analyze micro and macro environment that means the SWOT and PESTEL analysis for a business. Furthermore, I collaborated with other people in teams to brainstorm business ideas. The cooperation we had with the others, helped me to improve and to share my ideas freely and more effectively. When it comes to the social aspect, I had the opportunity to meet new people from different countries. I also had the chance to get a taste of other countries cultures through the culture nights and that was very interesting.
Marios: Hello everyone. My name is Marios and i am from Cyprus. I attended to this project in order to learn more about new entrepreneurs, meet new people and visit Norway. Since day one, we came closer with people from Morocco, Georgia, Azerbaijan and Greece. In many cases we work together into small groups in order to create posters, video and movies. We also prepared a model for our new business idea and a canvas presentation. We presented to all the participants our ideas and listen their own. I was really impressed on our collaboration and our intercultural contributions. Personally all my goals in this project are full-filed, when in the meantime, i learned about parts of social enterprising , which i didn't know. According to my knowledge, an entrepreneur is an individual who creates or invests in one or more businesses, bearing most of the risks and enjoying most of the rewards. The current project not only help me share my thoughts about enterprise ideas for the environment and the society but, also gave me the tools on how i can setting up a business that would work efficiently.
Stefani: Hi, my name is Stefani and I am from Cyprus. The reason I wanted to participated in this exact program is not only to learn new skills for entrepreneurs but to also learn about cultures of different countries such us Morocco, Azerbaijan, Georgia etc. I made tons of friends that I will forever remember and keep in my heart. In the program we learned how to work with others, since we would always have small groups working on projects and presentations. All of the things I expected have happened, I learned skills and I gained friendships. The place was amazing and the atmosphere even more.
Angeliki: Hello, my name is Angeliki and I am from Cyprus. I joined this project to learn more about social entrepreneurship, the legalisation about it and getting new ideas. We collaborated with teams from Morocco, Greece, Georgia and Azerbaijan. In this process, we learned about new innovating ideas for the environment and the society, we created videos, posters and we shared our thoughts for the future. All in all, it was an amazing experience and I will do it again. Definitely, I will encourage more people and promote awareness about social entrepreneurship
GEM REPORT 2019/ 20 SHOWS THAT PERCEIVED OPPORTUNITIES IN EU AND EASTERN PARTNERSHIP COUNTRIES RANGE BETWEEN 30% - 60%, BUT THE ESTABLISHED BUSINESS OWNERSHIP RATE IS A MAXIMUM OF 13%. THERE IS A BIG GAP. PARTNER ORGANIZATIONS STUDIED THAT THAT YOUNG PEOPLE SEE THESE OPPORTUNITIES; THEY HAVE MOTIVATION TO BUILD SOCIAL ENTERPRISES, BUT
ISSUES LIKE FEAR OF FAILURE, LACK OF AWARENESS AND NOT ENOUGH COMPETENCIES - HOLD THEM BACK.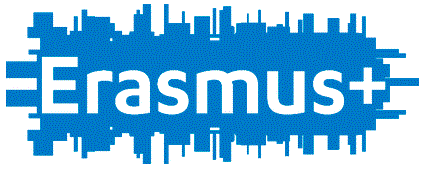 Participants need to:
• Be 18-30 years old (leaders can be in the range of 18+ with no above age limit);
• Have citizenship or a residence permit (officially) in the country they represent;
• Be fully vaccinated.
We cannot accept ones who do not fall in all these categories.
Aims
To raise the awareness and the sense of social entrepreneurship among young people
To strengthen young people's sense of initiative in the social field in order to support their communities
To equip participants with necessary competencies needed for putting their initiatives into practice
To raise participants' level of confidence and motivate them to kick-start social enterprises
To let participants overcome fear of failure and improve their positive attitude towards the labor market
To foster transnational exchange of ideas and transmission of competencies and to see the added value of diversity
Relevance of the project for Erasmus + :
• -Improving the key competencies and skills of young people;
• -Including PAXs with fewer opportunities;
• -Promote participation and active citizenship in the European labor market;
• -Increasing learning mobility opportunities for young people active in youth work;
• -Enhanced cooperation
If you want to be part of the program, you must be a member of our organisation. If you are not a member you can do an application for membership here: https://www.acpelia.org/be-a-member
And for being part of the program continue with the application of participation in our program in this link: https://forms.gle/Fu368M8fdVbB2t4w9