"Get-up-and-go Generation". YE in Orland, Norway | 20 of February - 1st of March 2023
Updated: Nov 29, 2022
Project Name: Get-up-and-go Generation
Activity: Youth Exchange in Norway (Orland) of 30 participants (5 participants, ages from 18 to 27 + 1 leader, no age limiti, each organisation)
Accomodation: "Kystperlen, Sorvoll" villa in Orland, Norway.
Dates of the Activity: From 20 of February 2023 till of 1st of March (8 days of activities and 2 travellling days)
Participants: 6 participants from the following Countries: Norway, Georgia, Cyprus, Greece, Azerbaijan, Morocco.
Total of 36 participants
GEM REPORT 2019/ 20 SHOWS THAT PERCEIVED OPPORTUNITIES IN EU AND EASTERN PARTNERSHIP COUNTRIES RANGE BETWEEN 30% - 60%, BUT THE ESTABLISHED BUSINESS OWNERSHIP RATE IS A MAXIMUM OF 13%. THERE IS A BIG GAP. PARTNER ORGANIZATIONS STUDIED THAT THAT YOUNG PEOPLE SEE THESE OPPORTUNITIES; THEY HAVE MOTIVATION TO BUILD SOCIAL ENTERPRISES, BUT
ISSUES LIKE FEAR OF FAILURE, LACK OF AWARENESS AND NOT ENOUGH COMPETENCIES - HOLD THEM BACK.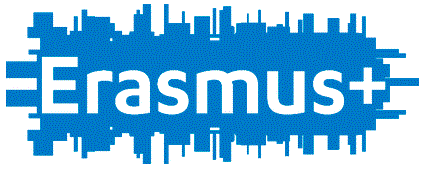 Participants need to:
• Be 18-30 years old (leaders can be in the range of 18+ with no above age limit);
• Have citizenship or a residence permit (officially) in the country they represent;
• Be fully vaccinated.
We cannot accept ones who do not fall in all these categories.
Aims
To raise the awareness and the sense of social entrepreneurship among young people
To strengthen young people's sense of initiative in the social field in order to support their communities
To equip participants with necessary competencies needed for putting their initiatives into practice
To raise participants' level of confidence and motivate them to kick-start social enterprises
To let participants overcome fear of failure and improve their positive attitude towards the labor market
To foster transnational exchange of ideas and transmission of competencies and to see the added value of diversity
Relevance of the project for Erasmus + :
• -Improving the key competencies and skills of young people;
• -Including PAXs with fewer opportunities;
• -Promote participation and active citizenship in the European labor market;
• -Increasing learning mobility opportunities for young people active in youth work;
• -Enhanced cooperation
If you want to be part of the program, you must be a member of our organisation. If you are not a member you can do an application for membership here: https://www.acpelia.org/be-a-member
And for being part of the program continue with the application of participation in our program in this link: https://forms.gle/Fu368M8fdVbB2t4w9