Disability is a Possibility, Together in Nature. Erasmus+ Training | 4 MAY - 13 MAY 2021
Updated: Jan 1, 2022
Training Course KA105: Disability is a Possibility, Together in Nature
When: 04/05/2021 – 13/05/2021 (04th and 13th are travel days)
Where: Ceske Budejovice – Czech Republic, A place located at Ceske Budejovice forest, expecting only nature around us.
České Budějovice is the capital city of South Bohemia in the southern Czech Republic. Surrounded by arcaded houses, the grand Přemysl Otakar II Square is home to the baroque Samson's Fountain and the Town Hall with 3 spires. The Gothic-Renaissance Black Tower has views of the old town and Klet' Mountain, southwest. Rebuilt many times, the nearby Church of St. Nicholas has baroque chapels and 3 naves.
Participation fee = 30-euro fee to be paid by each participant on the spot in cash. It's a small contribution from everyone for covering the extra administrative costs of the project.
4 youth workers from our organization will take place to the program. Travelling food and accommodation all are payed from the program (For an application you must be member of our organization, if you want to apply for membership you can go for the application to the link: https://www.acpelia.org/be-a-member).
Target group:
- The target groups of participants who will be part of this training course will be: stuff, youth workers with special needs, social experts, trainers with significant experience, students, volunteers, participants with special needs - 4 defined categories.
Participants with fewer opportunities
The target group of participants with disabilities may belong to the following categories:
- Category 1 - Participants with intellectual disabilities
- Category 2 - Participants with physical disabilities
- Category 3 - Participants with sensory disabilities - participants with reduced vision
- Category 4 - Participants with restrictions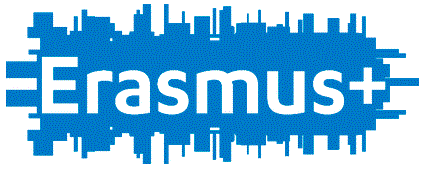 Main Aim
Disability inclusion allows for people with disabilities to take advantage of the benefits of the same health promotion and prevention activities experienced by people who do not have a disability. Examples of these activities include:
Education and counselling programs that promote physical activity, improve nutrition or reduce the use of tobacco, alcohol or drugs; and

Blood pressure and cholesterol assessment during annual health exams, and screening for illnesses such as cancer, diabetes, and heart disease.
Including people with disabilities in these activities begins with identifying and eliminating barriers to their participation.
In the seminar will have non formal educational activities which promote inclusion of people with disabilities giving to all of the participants to be together in Nature.
If you want to be a candidate of our program, please complete the application for and don't forget to complete the membership form if you are not a member of our organization. Link for completing the application of interest: https://forms.gle/UHS36mre2xDJD31s9
How to Apply:
1) Those who are not members of our Association, can register to be informed and have the right to participate in the activities of the Association at the link: Registration
2) Those who are already members of the Association can proceed to the next step (3).
3) Project Form